Florida Rooms in Springdale, AR
Want to enjoy dining, relaxing, or entertaining in the beauty of the outdoors while being protected from the elements? A Florida room in Springdale, AR, from Ozark Sunrooms & More — Springdale can allow you to do just that! We are your local experts for adding new outdoor living spaces onto your home, giving your family a beautiful space to spend time in while still enjoying the ambiance of nature.

Four Seasons Sunrooms has been the leader in outdoor living solutions for nearly half a century. This has been achieved through a commitment to offering the very best products at a price that makes sense, and we are proud to bring those products to you. We know that when you are looking to update your home, quality, and value are two of the most important factors. With the Crystal View Florida Room, you can rest assured that these two objectives are met head on.

Durable 3 Season Room Additions: Crystal View Florida Room by Four Seasons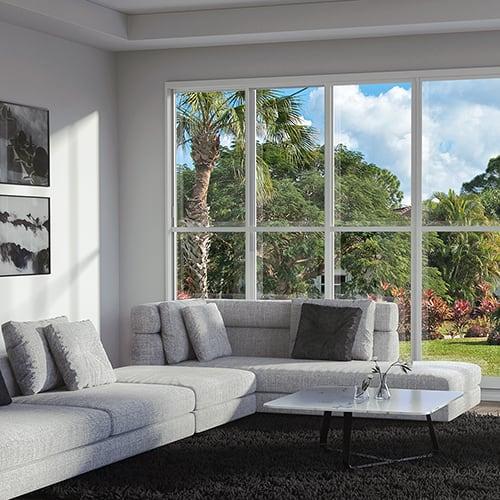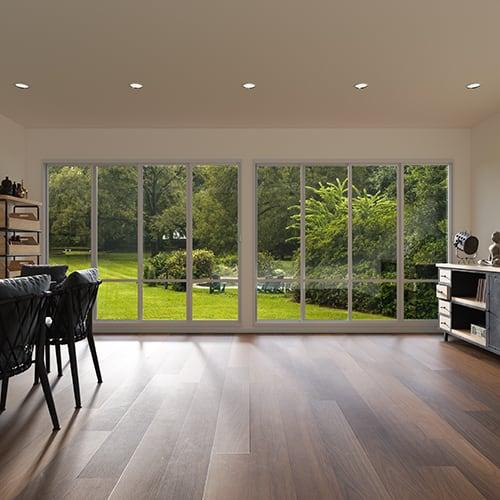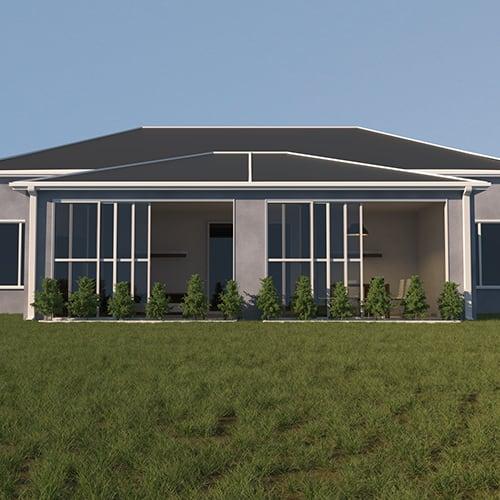 Benefits of a Florida Room Addition
Our Florida rooms provide you with a new space in which to enjoy time in your home, along with many other advantages. Choose Ozark Sunrooms & More - Springdale when you want to enjoy the following benefits with your Florida room:

• Durable premium quality aluminum frame: Needs little to no maintenance, and there is no need to worry about mold, mildew, or an insect infestation.

• Optional mull available in three different positions: Providing a versatile look and feel, you can choose from the look and feel of a traditional sunroom or a new modern design.

• Three- and four-track horizontal stacking system: This gives you more options to improve your view by providing fewer obstructions and customizable ventilation.

• High-quality glazing materials: Providing you with protection from mother nature when you want it, designed to handle the harshest conditions.

• Automatic locking system: Simple ease of operation that also provides you with security. Just close and lock, it's that simple! No additional mechanisms are needed for locking, glazing, and framing options are available.

In addition to Florida rooms, Ozark Sunrooms & More — Springdale can provide you with other outdoor additions as well. These include high-quality screen enclosure designs, solariums, and more. Call us at (479) 274-8749 today to speak with us about your outdoor enclosure project and to request a free quote.
By clicking here, I consent to Four Seasons Sunrooms or one of its dealers/agents contacting me via call or text at the phone number (including wireless number) or email address I provide to discuss my needs, even if my number is currently listed on any state, federal or internal Do Not Call List. I consent to receive autodialed and/or pre-recorded calls and messages. I understand I do not need to submit this form to get information, but instead can call 631-563-4000. I also understand that Four Seasons Sunrooms collects certain categories of personal information and uses this information in various ways, including order fulfillment and providing product information and service to you. For more information, I may visit Four Seasons Sunrooms Privacy Policy. I may revoke this consent at any time by contacting Four Seasons Sunrooms at 631-563-4000. I understand that all calls are recorded for quality and safety purposes
Free No Obligation Consultation
0% Interest For 12 Months
Our Customers Love Us
Save Up To 30% On Sunrooms!